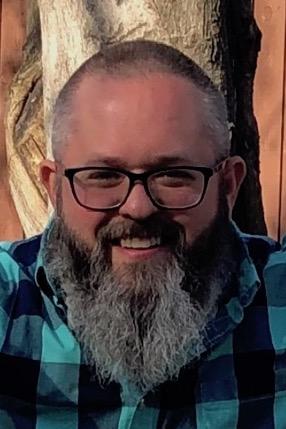 Senior Minister-Joel Harrison
Joel grew up just outside of St. Louis in O'Fallon, IL where he was a part of Central Christian Church. While in Jr. High he started to feel God calling him into ministry. Under the mentorship of his ministers, Charlie McGee and Paul Swanson, he made the commitment to full-time ministry. In 2005 he graduated from Kentucky Christian University with BA in Youth and Family Ministry and Bible. After graduation Joel served at the First Christian Church of Christopher, IL. This is where he met and fell in love with Cathy, and they were married in October of 2006. In 2008 they moved to Rockford, IL where Joel served as Associate/Youth Minister at Calvary Christian Church. During this time God added two lovely girls to their family. After serving 11 years in Rockford, God placed on Joel's heart to pursue a Senior Minister position which ended up leading him here to First Christian Church of Noble.
Joel and Cathy are excited to be back in Southern Illinois and to be a part of the family here at Noble.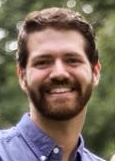 Youth & Worship Minister-Matt Shelton
Matt grew up in Brownstown, IL where he attended the First Christian Church of Brownstown. He went to college at Millikin University and received a B.M. in Commercial Music. In his time at Millikin, he worked closely with an after school program at a local church and saw the Gospel at work in students from otherwise hopeless situations. In combination with this ministry, seeing the weak foundation of faith many college students possessed led to Matt's call to youth ministry and to Noble.
Since joining the ministry at First Christian Church of Noble, Matt has married Abie. Together they encourage the young people (and young at heart) to follow Christ. They shine a light in all that they do. They are also proud parents to a daughter and son.
​Favorite verse:​ Psalm 43

Secretary-Kathy Judy
Kathy grew up in Parkersburg, Il where she attended the Evangelical United Brethren Church. She is a ERHS graduate and after high school she went to work at Champion in West Salem, Il. Kathy met her husband David in 1975 in Olney. They moved several times, lived in Newburg, IN. for ten years where they were very active in the Crossroads Christian Church. In 1999 they moved to the Noble, Il. area to be closer to family. They have a daughter Rachel and two grandchildren. Kathy was hired as the church secretary in 2008.
Kathy enjoys her family, drawing, crocheting and camping.